Another left-wing scramble ensures in California.
Will Republicans even bother to field a candidate to replace Xavier Becerra, now that he is going to Sacramento as Attorney General Designate?
This is the only fun in California Congressional politics these days.
When a long-term Congressman retires, "The Scramble" ensures.
One leftist leaves Washington. Who will take his or her place?
A new generation of abusive, abrasive Democrats are licking their chops, waiting for the opportune moment to pounce as soon as a candidate announces retirement.
Janice Hahn gave up on Congress early last year, and announced her bid for Los Angeles County Board of Supervisors.
I anticipate Ted Lieu might do the same thing in a cycle or two, as well.
So, who's running to replace Professor Xavier?
Eastsider LA
offered some suggestions as well as names already announced:
-----------
Who will replace Xavier Becerra as the Eastside's congress rep?
For some background, here is the current Congressional district which Becerra represents:
What is the current registration for Congressional District 34?
D+30
A suicide mission for a Republican with realistic intentions. But it would be a worthy run just to get the GOP label out there, and help a prospective conservative running for local office.
Here are the specific municipalities in the district:
The district is almost entirely within the City of Los Angeles and includes the following neighborhoods in Central, East and Northeast Los Angeles:
Boyle Heights
Chinatown
City Terrace
Cypress Park
Downtown Los Angeles
Eagle Rock
El Sereno
Garvanza
Glassell Park
Highland Park
Koreatown
Little Bangladesh
Little Tokyo
Lincoln Heights
Montecito Heights
Monterey Hills
Mount Washington
Westlake
Eastsider LA continues:
After serving in Congress for nearly a quarter century, Rep. Xavier Becerra said this morning that he had accepted Gov. Jerry Brown's nomination to serve as state attorney general. The campaign to replace Becerra began soon after. In fact, it began within an hour of the governor's announcement. One former state official said he was going to run to represent California's 34th congressional district while some Eastside councilmembers were said to be potential contenders.
This is old papers. "Within an hour" also described the time-frame when Isadore Hall announced his bid for Congress following Hahn's bid for Board of Supervisors.
No one should get arrogant, though. Hall was hustling for CD-44 since early march, but he lost to outsider and carpetbagger Nanette Barragan!
Who has jumped in already?
Former Assembly Speaker John Perez.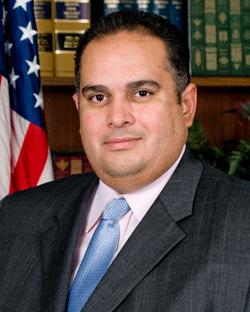 I have received three eblasts from the California Latino Voters Guide about Perez.
Three times! Yes, it's pretty clear that Perez wants the job.
Some comments from the eblast:
"In the aftermath of November's election nationwide, two facts are clearer than ever. The first is that we need to fight harder than ever to protect the progress we've made. The second is that California is the one place in the country where Democrats know how to win, and the one place in the country where government is working.
Progress? Like what? More homeless than ever on the streets of Los Angeles? Hiked taxes and fees driving middle-income earners out of the state? More crime and illegal immigration?
"Progress"--I do not think it means what you think it means, Perez!
"I am proud to have played a role in enacting some of the most impactful legislation in the country to help poor and working class families, as well as the middle class on issues from college affordability to job training to public education, environmental justice, equality and more. I'm running for Congress to take these California values and our state's visionary approach to the national level.
"Impactful" is not a word, Johnny, and anything you did--did not do anything to end the financial and moral privation of millions in Los Angeles or throughout the state of California.
"California values?" I live in California, and I do not want your "California" values going anywhere past the Sierra Nevada. I would actually like them to recede and go away,
"California needs leadership who will stand up against Donald Trump, but also leadership that will fight for the poor, the middle class, for job creation, and for a vision that can help us win all across the country. These are a few of the reasons why I'm running for Congress."
John Perez is the seeming front-runner, lining up a long list of endorsements from current and former legislators and executive officials.
But just as Isadore Hall crashed and burned in his bid for Congress, Perez cannot take anything for granted.
The 34th congressional district includes most of the Eastside. It stretches from Boyle Heights and City Terrace to Eagle Rock and Highland Park and also includes Downtown L.A., Koreatown and the portion of Echo Park south of the 101 Freeway.

A diverse yet very Democratic section of Los Angeles. Becerra did not face a Republican opponent this past year. Is there any hope for the City of Angels? Any?!


Brown's decision to have Becerra replace Kamala Harris, who was elected to the U.S. Senate last month, comes only a few weeks after Becerra was re-elected with nearly 79% of the vote. Now it looks like the voters in the 34th district will soon have to return to the polls to elect a replacement. If Becerra's nomination is approved by both houses of the state legislature, a special election would have to be held, most likely in the late spring of 2017, according to The L.A. Times.


Most of the voters won't show up. Even the most informed will probably overlook the special election coming up in Spring 2017.


A springtime election won't give candidates much time to prepare, fundraise and campaign for the race. Former Assembly Speaker John A. Perez wasted no time, announcing his candidacy this morning and receiving the endorsement of former L.A. Mayor Antonio Villaraigosa soon after, reports the Sacramento Bee.

It was almost as though he knew that there would be an opening ....


The Bee also mentioned that 1st District Councilman Gil Cedillo, who is running for re-election, could be a possible candidate. A Cedillo aide told the Bee that the councilman "remained focused on reelection to the city council in March, but that he was still exploring all of his options."
Cedillo wants to be mayor of Los Angeles. I have known about this for at least two years. He is position his key appointees and political cronies all over the Southeastern Los Angeles county region.
He is also loosely connected to the appointment of two illegal aliens to the city commissions in Huntington Park. How? He helped swear in the City Councilman Jhonny Pineda, who appointed the two illegal aliens.
Meanwhile, Roll Call said that 14th District Councilman Jose Huizar "may start with the highest name recognition and has proven to be a strong fundraiser."
Behold another game frequently played in Los Angeles politics.
LA City councilmembers make enough money, don't they?
But they want power and influence. Usually they jump from Los Angeles City Council to State Senate (or assembly) or the other way around. If a Congressional seat opens up ... Whoopee! Another free-for-all commences.
The publication also mentioned that school board member Monica Garcia ...
Garcia is running for LAUSD School Board again -- so far. She could change her mind, and there's some incentive to do so. A school board seat pays nothing compared to a Congressman. Do I want $40,000 a year, or why not at least fight for 4 times that amount plus all the perks that attend a Congressional gig?
So many hard choices for LA City politicos. Life is so hard.
and state Assemblyman Jimmy Gomez, who lives in Angeleno Heights, were also "in the mix" of potential candidates.
Gomez also trounced whatever opposition he faced in the 51st (was there any opposition?)
UPDATE: Yes, indeed. He faced off against a write-in during the primary, a pro-life Libertarian named Mike Everling. How did the race turnout, i.e. how badly did the opposition to Democratic-machine backed Gomez?
Jimmy Gomez
(Party Preference: DEM) 109,202
86.2%
Mike Everling
(Party Preference: LIB) 17,511
13.8%
Horrible.
One Eastside politician who said he is not interested in running for Becerra's seat is State Senate President Pro Tem Kevin de León, according to the Sacramento Bee.
Let me list the reasons why Kevin "Climate Change/Gun Grab" de Leon is not interested in a Congressional bid.
1. He is a big fish in a small pond--he runs the California State Senate.
2. He wants to run for Governor. He is already challenging Gavin Nuisance of San Francisco, as well as Antonio Villaraigosa--(no Republicans yet ...)
3. Why give up a good gig in Sacramento for a chance at a federal office and eternal minority status?
Now comes the Republican lament ...
Is there any conservative, anyone out there, who will run for the seat?
I can think of one well-known and active Republican who lives in the region: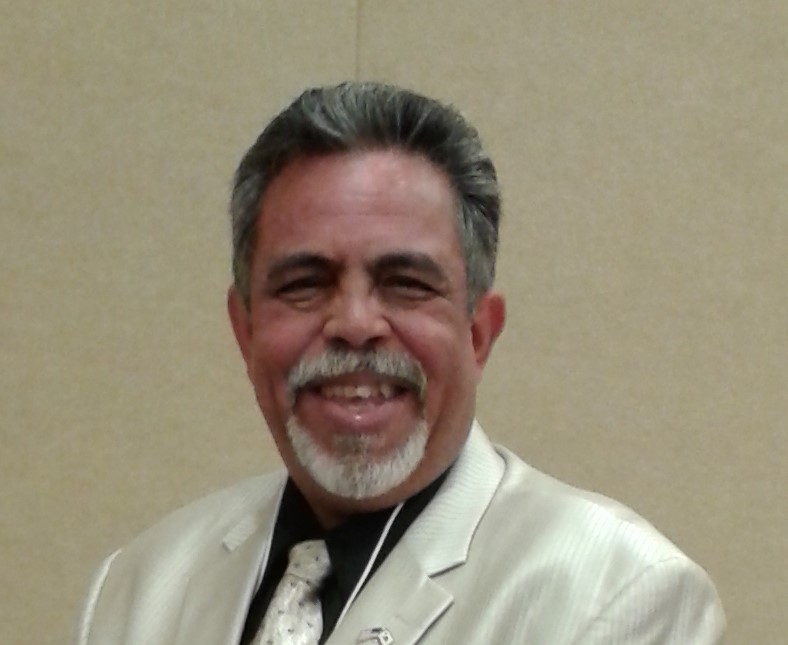 William Rodriguez-Morrison
A well-known conservative who shakes the timbers of LA City politicos, Morrison has name recognition. He has spoken out in town halls on pressing issues, and belongs to neighborhood councils in the region, too.
I have contacted other Republicans in the region, and Morrison is the best bet for the race.
No one is saying he would win, but giving East Los Angeles residents a choice is the way to go, and Republicans have so much more to offer than a Democrat.
Now, they just need to get elected ....