Republicans are taking back New England
I wish that Republicans on the West Coast could enjoy the same kind of luck.
Republicans did do very well at the local level throughout California.
We still hit a brick wall when it comes to the brand on a partisan level.
So, I have to content myself to be a conservative cheerleader, a political junkie in other states, where the chance for opportunity grows, gets better, and looks to peel off real results.
But what is happening in states like Delaware?
Yes, sadly right now the First State is a Democratic trifecta ...
Or at least it was.
Two states in the New England/Mid-Atlantic region now have state senates where the numbers are a perfect tie on both sides of the aisle.
In Connecticut, the Lieutenant Governor can break the tie, but Republicans have done pretty well in the Oak State, and they can build on the victories for a winning 2018 election cycle.
The results were a net positive (so far) for Republicans in Delaware, too, a long-standing Democratic state.
First, the Delaware House of Representatives:
Republicans gained one seat.
In California, Republicans lost three.
At least they gained something. Democrats do not have a supermajority in their state, and Delaware politics is more of the fiscally conservative blue dog variety.
What happened in the Delaware
state senate?
That's pretty remarkable. They gained a seat in the upper chamber.
In Delaware, the state senate has an odd number, and one seat is currently vacant.
How? Democratic state senator Bethany Hall-Long is now Lieutenant Governor.
State Senate District 10 is now open--and a special election has to be called.
Here are the statistics on Delaware' SD-10
:
So, what's going to happen here?
Delaware Republicans should take advantage of this opportunity.
Exceptional Delaware (a blogger focused on education reform, and anti-Common Core), writes:
The upcoming special election for the 10th Senate District just got very interesting. As we all know, Bethany Hall-Long will vacate her Senate seat when she is appointed Lieutenant Governor of Delaware. In February or March, a special election will take place for her seat.
This is a true-red opportunity, and I hope that the RNC is also paying attention.
Donald Trump did pretty well in this state, even though he did not win.
Delaware Election Day results (Credit: New York Times
A special election will draw a low turnout, no matter what.
[John] Marino, however, came very close to beating Hall-Long in the 2014 election. She won with 51% versus Marino's 49%. Why wouldn't you go with what worked before? I get it, Wall is the Mother of the Year and a school board member. But the things she stands for, or at very least openly supports, are in sharp contrast to Marino who is pro opt-out and loathes the Smarter Balanced Assessment.
So, in 2014, a Republican came within two points of defeating the Democrat.
That sounds like the right candidate to stump for.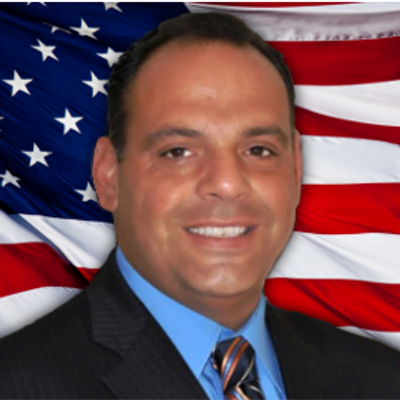 Delaware Republicans wasted no time--they have selected John Marino.
Exceptional Delaware writes:
The 10th Senate District will have a vacancy when Senator Bethany Hall-Long officially steps down when she becomes the next Delaware Lieutenant Governor. As many predicted, the Delaware GOP chose John Marino as the Republican candidate. Who will the Dems pick? Whoever it is, this will be a hot race.
Republicans have the momentum.
They have won the Presidency.
They still control Congress.
They picked up seats across the country, even in blue states like Illinois.
I look forward to seeing Republicans expand their power. Imagine Delaware boasting a Republican majority in the state senate?
Then, come 2018 ... could Republicans flip enough seats to get the House of Representatives, too?
Republicans in California should look to incremental victories like this one (possibly) in Delaware.
Let's not despair, but help our fellow conservatives across the country Make America Great Again.