Dave Cogdill of Modesto, California has died.
He succumbed to pancreatic cancer. Indeed, it's an ugly way to die.
Despite the pure personal pain of a former legislator's death, the left-wing media is turning his demise into another paean to amoral compromise, a perverse strain of legislative betrayal endemic in Sacramento's legislative culture.
The Los Angeles Times reports:
Dave Cogdill, who paid a political price for his role in ending the 2009 budget crisis, dies at 66
Dave Cogdill, a Central Valley Republican whose support for temporary taxes during the state's economic meltdown ended his legislative career, died Sunday after battling pancreatic cancer, his family said. He was 66.
A real estate appraiser in Modesto, Cogdill served three terms in the state Assembly, and served as assessor of Stanislaus County after his departure from the Legislature. Since 2013, he has been the president and CEO of the California Building Industry Assn.
Notice that these California legislators are well-off in retirement, even though they sellout their constituents and the state for these budget "compromises."
"He selflessly dedicated his life to his family and community," said his son, David Cogdill Jr., in an emailed statement about his father's death. "Throughout his life, he made such a difference in the lives of so many people."
Too bad that he did not selfless devote himself to protecting the interests of the people who elected him.
Cogdill was less than a year into his tenure as Republican leader of the state Senate when the state's fiscal crisis, exacerbated by the national recession, forced lawmakers to consider a $42-billion deficit-reduction package in February 2009. The proposal included more than $14 billion in temporary taxes, embraced as a necessity by Democrats and Gov. Arnold Schwarzenegger but angrily denounced by most Republicans.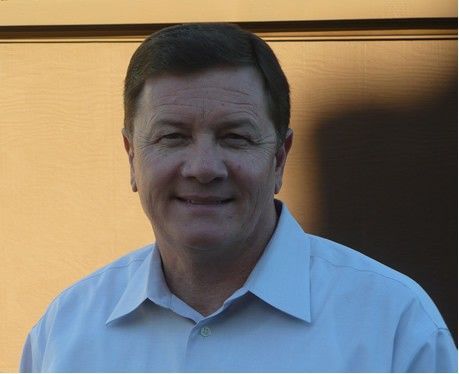 California did not descend all of a sudden into fiscal panic. Eight years of high taxes and bad regulations had hurt the economy. The fact that Arnold did nothing to fix this problem only shows the power of the Deep State of Sacramento to run everything for their benefit, while everyone else picks up the pieces and pays for the damage.
Cogdill helped craft the deal as one of the Legislature's leaders, but found it a hard sell with his fellow GOP senators. Over the course of several days, no Republican in the Senate would join Cogdill in supporting the plan. Two other GOP senators ultimately agreed to the deal, which Schwarzenegger immediately signed into law.
One of those sellouts was Abel Maldonado, who wasn't too happy to be called out for his betrayal:
Shortly after midnight on Feb. 15, 2009, a majority of members of Cogdill's caucus fired him as leader during a heated closed-door meeting — during which reporters gathered in the hallway could hear the shouting. Cogdill calmly returned to his seat on the Senate floor as Sen. Dennis Hollingsworth (R-Murrieta) was announced as the Republican leader.
So glad that Dave got the heave-ho.
Now, the Republican caucus has become weaker and more divided, unale to
Three days later, Schwarzenegger praised Cogdill, telling reporters that the Republican "did what was right for the people."
Yes, just as Schwarzenegger would praise sellout Cap-n-Traitor Chad Mayes.
Wow, the more things change ...
Cogdill did not run for reelection to the state Senate in 2010, and returned home to Modesto. That same year, he and the three other legislative leaders who crafted the multibillion dollar deficit package were awarded the Profile In Courage award by the John F. Kennedy Library Foundation.
Raising taxes on other people is not courage. Stealing from people to fix budget problems which you helped create, or which the Democrats created and your refused to fix--that is not courage. That is cowardice, that is self-important pandering.
That is not courage in the slightest.
"It's an example for legislators across the country and also for Americans that we really need to solve the problems that our country faces," said Caroline Kennedy, the late president's daughter, in a 2010 television interview on the award presented to California's four legislative leaders.
Of course, because this is an obituary, the LA Times is not going to go out of its way to make it about political posturing.
Still, it's quite telling that this report spends a great deal of time talking about the "sacrifice" that Codgill made to balance the state budget. But at whose expense? Yours and mine. Of course, the liberal media will take every step it can to paint "good Republicans" as those how continue to raise taxes and spending, advancing Democratic agenda talking points, thus ultimately ceding more power to the liberal-progressive phalanx destroying our state.