C
-
A
-
P
-
T
-
U
-
R
-
E
-
D
DACA-Age


MS-13 GANG MEMBER
ON TEXAS'

10 MOST WANTED
DACA-Age illegal alien MS-13 gang member Douglas Alexander Herrera-Hernandez, captured in Virginia for 2 murders in Texas - Photo by Texas DPS

---

ICE announces results of Operation Border Guardian/

Border Resolve
WASHINGTON, DC
, 8-01-2017 -
U.S. Immigration and Customs Enforcement (ICE) Enforcement and Removal Operations (ERO) deportation officers apprehended 650 individuals during a four-day operation last week, Operation Border Guardian/Border Resolve, which targeted individuals who entered the country as unaccompanied alien children (UACs) and family units.
Of the 650 arrested nationwide July 23 to 26,
73 were members of family units
120 entered the country illegally as UACs
457 others encountered during this operation were also arrested.
130 of the 650 had criminal convictions in addition to being in the country illegally, for crimes including but not limited to

DUI
assault and battery
drug possession
domestic abuse
sexual assault
The UACs targeted for arrest during this operation had either reached the age of 18 or were at least 16 and had criminal histories and/or suspected gang ties.
Full Report
---
DACA-Age
ILLEGAL ALIEN
RAPES 65-YEAR OLD WOMAN
IN OREGON

If this 65-year old woman was the mother of your representative, how quickly would they vote to fully fund and build Trump'

s border wall?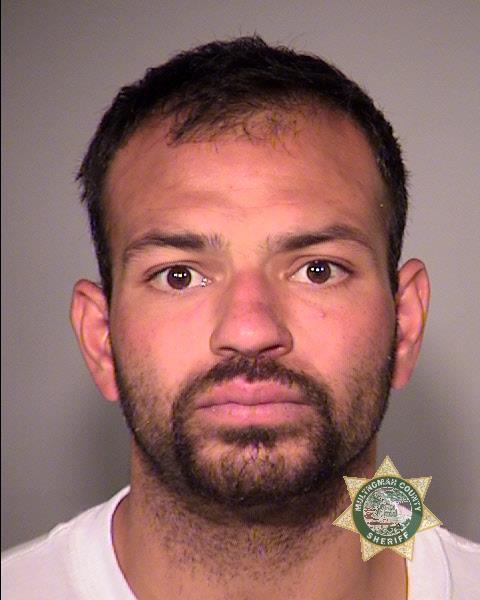 PORTLAND, OR

- Illegal alien previously deported
20 times has extensive record.
Sexually assaults a 65 year-old woman
Robs, attacks another woman armed with a knife on same night
Sergio Jose Martinez, 31,

arrest record began in 2003. At age 15 he completed a drug and alcohol treatment program in Texas.
In California, his conviction record includes:


2008 – Burglary




2010 – U.S. alien found in U.S. following deportation




2014 – Parole violation




2015 – Battery, theft, and obstructing a public officer




2016 – Illegal entry into the U.S.
"Defendant has entry/removal from United States to/from Mexico 20 times with at least 5 probation violations from re-entry," according to court documents filed in March 2017.
What is DACA?
* "Deferred Action for Childhood Arrivals" program
. Created by Obama in June 2012, which unconstitutionallyprovided temporary legal presence and a two-year work permit to illegal aliens ages 15 to 30.