The American Family Association has put together an incredible list of accomplishments by our President Donald Trump.
I submit that our President has done more to further the caauses of faith and family than any previous President.
I think more of us need to celebrate these victories as often as we can.
Check it out!




Thank President Trump for Draining the Swamp

Tuesday, August 1, 2017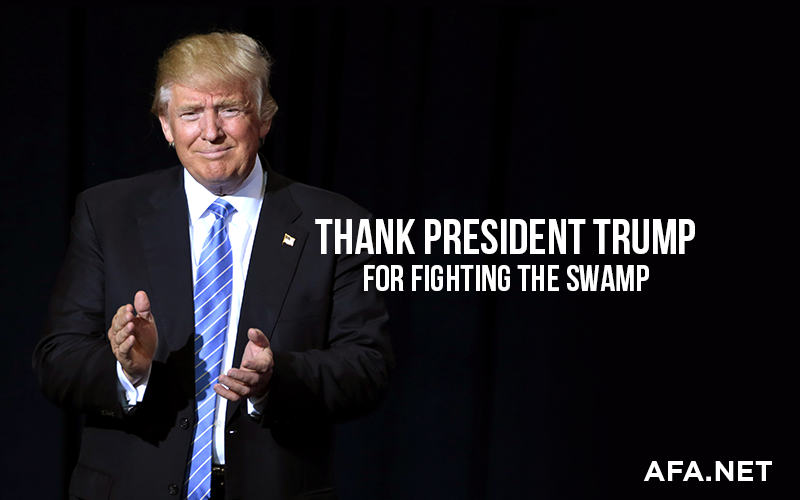 Dear Arthur,
President Trump recently made several attempts to drain the D.C. Swamp. Sign the petition and tell President Trump: Thank you for going against the political establishment and the progressive agenda.
Thank the president for:
President Trump is responding to what the American people called for when they elected him to roll back the decades-long, progressive march on the United States.
Thank President Trump and encourage him to stay the course.
If our mission resonates with you, please consider supporting our work financially with a tax-deductible donation. The easiest way to do that is through online giving. It is easy to use, and most of all, it is secure.




Tim Wildmon, President
American Family Association

asdsa