AN INCREDIBLY FULL AND HISTORICAL WEEK

---
A WIN FOR TEXAS GRASSROOTS
TEXAS WILL END DANGEROUS
SANCTUARY CITY POLICIES
Senator Charles Perry (R-Lubbock) filed SB4, which was passed by both chambers then signed by Governor Abbott.

The new law provides for criminal and civil penalties for police chiefs and sheriff's that refuse to honor immigration detainers. Read. full Breitbart article
Earlier this year, Travis County became the poster child for sanctuary cities when Sheriff Sally Hernandez led the nation in the first Immigration and Customs Enforcement Declined Detainer Outcome Report. That report revealed more than 70 percent of criminal aliens released nationwide after detainers were issued were in Travis County, Breitbart Texas
reported
.
"President Donald Trump's "America first" agenda is causing a ripple-effect across the country. He has taken the side of average Americans and stands with our 'stolen lives' families, said Maria Espinoza, National Director.
Will Texas now pass a bill to hold defiant Sheriffs personally accountable and at their own expense?
Here are just a few of our fellow-Texans who were killed by illegal aliens.
Spencer Golvach, 25 year old musician who was waiting at a stop light when an illegal alien 4 times deported, spent 63 months in prison, pulled up beside Spencer and shot him in the head. Spencer employed 9 people. The day he was murdered was to have been his grand opening of his new store, which he built out with his own hands..you know the job American won't do.
Billy and Natalee Funderburg, husband and wife who were mowed over by while on their Harley. A drunk illegal alien mowed them over and dragged them 2 football field lengths. After a hearing when and details of his brother and sister-in-laws terrible death, Billy's younger brother, distraught over their killings, took his own life!
Dr. Mario J. Gonzalez, who was gunned down by 4 illegals who planned on kidnapping his pregnant wife
Reece Gonzalez, 24 stabbed to death by 3 illegals while visiting his disabled uncle. Reece had just enlisted in the military.
Joshua Wilkerson, 18 year old who was attacked, choked, tortured, and dumped in a field and set on fire
Tina Davila, mother of 4 stabbed in the heart by a 28 year old illegal alien brought to US as a toddler.
Shatavia Anderson, 14, shot in the back while walking home.
Houston Police Officer Henry Canales,
Houston Police
Officer
Dwayne Polk
Houston Police
Officer
Kevin Wills
Houston Police Officer
Gary Gryder
Houston Police
Officer
Rodney
Johnson

And below are Texans who were killed since July 2015

Captain Peter Hacking, 36
Ellie Hacking, 4
Grayson Hacking, 22 mos.
Angelica Martinez, 27
Pastor Jessie Sabillon, 60
Maria Sabillon 68
Yene Rivera, 18, and Sophia Rivera, 4
Jocelyn Valero, 18
Jose Hernandez
Sylvia Islas, 55
Kendra Hatcher, DDS, 35
Kara Willingham, 27
Maricarmen Octaviiano, 21
Ruben Moreno, 33
Welton Betts, 44
Elvira Martinez, 52
"Genesis", 14
Jose Luis Oviedo, 56
Jennifer Delgado, 15,
unborn Delgado, 32 wks
John Doe, 72
Mario Lopez, 20

[Above names courtesy of Betty Robinson, CA]
---

EXCLUSIVE: ICE, Remembrance Project Condemn 'Vicious' Attacks on Victims of Illegal Alien Crime
WASHINGTON, DC - "Progressives are showing 'vicious' contempt of the many ordinary Americans whose spouses, siblings or children have been killed, robbed, or raped by illegal-alien criminals", says Maria Espinoza.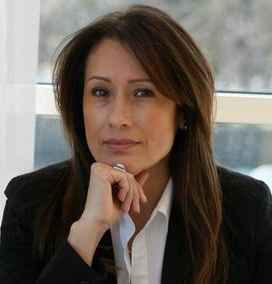 ---
Angel Wife Ruth Johnston-Martin interviews on FOX


---
CONGRESSIONAL TESTIMONY
NATIONAL SECURITY
House
Committee on
Over
sight
& Government Reform
Maria Espinoza - Congressional Testimony
Video
The Remembrance Proj
ect
National Director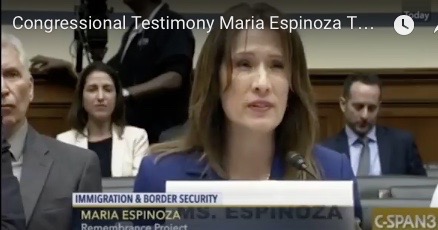 Brandon Judd - Congressional Testimony Video
National Border Council
President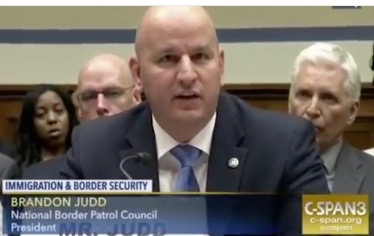 Steven Camarota - Congressional Testimony
Video
Center for Immigration Studies
Director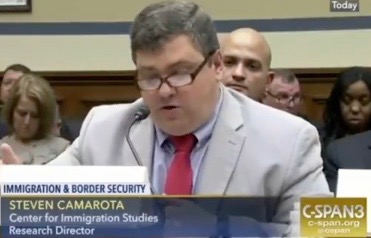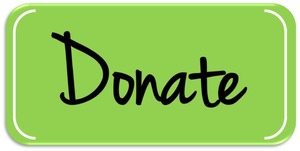 LEGAL NOTICE:

This email and any files transmitted with it are confidential and intended solely for the use of the individual or entity to whom they are addressed.Any review or dissemination, distribution, or duplication of this communication is strictly prohibited. If you have received this email in error, please notify the sender immediately by e-mail, and you are therefore notified that disclosing, copying, distributing or taking any action in reliance on the contents of this information is strictly prohibited.
---
The Remembrance Project is a 501(c)(3) non-profit.