Notice:
State Senator Ricardo Lara (D-Long Beach, Huntington Park) refused to meet with his constituents.
His staff was supposed to meet with them, though, and even called
I had scheduled a meeting with him on June 29th, 2016.
I told the staffers that I would have four people with me.
Why did I want to meet with Ricardo Lara's staff?
To protest SB 1146, legislation which would effectively shut down Christian schools and open up seminaries and graduate programs based on Biblical revelation to massive lawsuits.
If there is any discrimination going on in California. it's against those who embrace Biblical truth, who respect biological realities, and refuse to kowtow to LGBT bullies.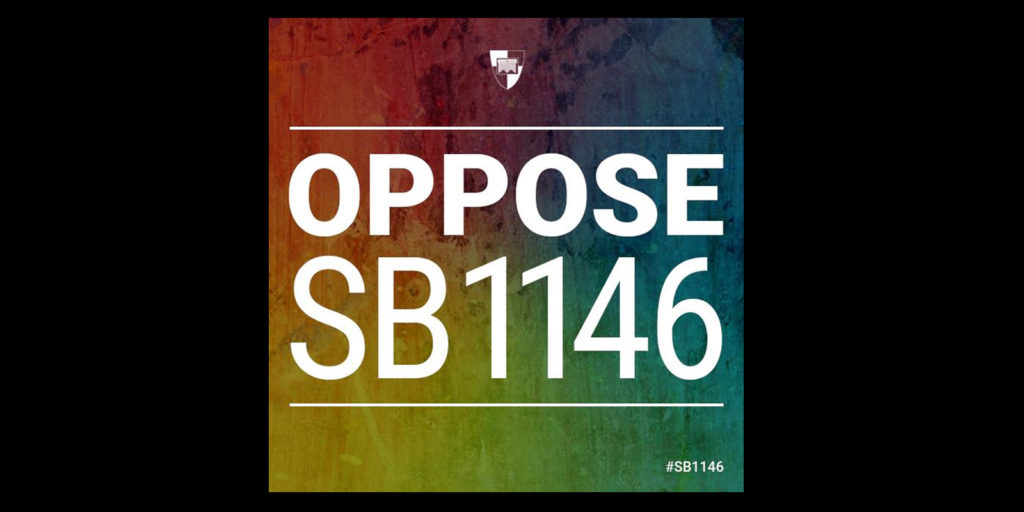 On June 29th, California MassResistance showed up in full force to make our case to Ricardo Lara, and to the passers-by on Atlantic Blvd.
STOP THE ANTI-CHRISTIAN BIGOTRY!
The Lara staffers should be ashamed of themselves for not meeting with me.
They blew off a number of Long Beach constituents, too.
It was just shameful.
It has been nearly two weeks since members of the Body of Christ protested and demonstrated in front of Lara's Long Beach office.,
Already, the state senator is getting jittery!
Now we need to shame the staff for breaking their promise to meet with us!
Contact Senator Ricardo Lara's office, and tell them:
Shame on you!
PULL SB 1146!
CAPITOL OFFICE
STATE CAPITOL, ROOM 5050
SACRAMENTO, CA 95814
PHONE: (916) 651-4033
FAX: (916) 651-4933
HUNTINGTON PARK DISTRICT OFFICE
6550 MILES AVE., 2ND FLOOR
HUNTINGTON PARK, CA 90255
PHONE: 323-277-4560
FAX: 323-277-4528
LONG BEACH DISTRICT OFFICE
3939 ATLANTIC AVE., SUITE 107
LONG BEACH, CA 90807
PHONE: 562-256-7921
FAX: 562-256-9991