I am tired of the homosexual lobby stealing the thunder from the Civil Rights Movement.
Pigment is not perversion. People are born black, and you know what? Black is beautiful.
White is pretty nice, too–and All Lives Matter. There, I said it!
Black men and women of faith did not sit at lunch counters, boycott rogue bus lines, and stand their ground in front of rabid white supremacists so that one man would sleep with another, or so that two women could engage in a sham (shame) ceremony and called it "marriage."
If I were black person, I would stand up to every "Gay Pride Parade" and shout "Get back in the closet! Stop stealing our movement!"
Kudos BIG TIME to Matt Barber for reporting on Dr. Martin Luther King Jr's biblical understanding of homosexual behavior. The Reverend explained to a young charge
who was struggling with same-sex attraction
: "Your situation is a problem with a solution."
The behavior is the problem. The individual is not the problem. The behavior has a solution: the truth which sets free (John 8:32)
Paul the Apostle wrote to the Corinthians:
"
9
Know ye not that the unrighteous shall not inherit the kingdom of God? Be not deceived: neither fornicators, nor idolaters, nor adulterers, nor effeminate, nor abusers of themselves with mankind,
10
Nor thieves, nor covetous, nor drunkards, nor revilers, nor extortioners, shall inherit the kingdom of God.
11
And such were some of you: but ye are washed, but ye are sanctified, but ye are justified in the name of the Lord Jesus, and by the Spirit of our God." (1 Corinthians 6: 9-11)
"And such WERE some of you …" But today we are alive in Christ, no longer look at ourselves, but Him who has been from the beginning (1 JOhn 2:14-15)
Now, I mentioned that the LGBT lobby is taking advantage and spoiling the Civil Rights Movement which black people used to stand free from unjust segregation.
Today, black ministers and professionals are facing a new array of persecution for standing for the truth.
Dr. Eric Walsh
Meet Dr. Eric Walsh.
He was a well-known, respected public health director. WAS.
What happened? He preached against homosexuality, and he was fired!
Dr. Eric Walsh, a renowned public health expert who also serves as a lay minister, has filed a federal lawsuit against the Georgia Department of Public Health alleging he was terminated for delivering sermons on issues ranging from homosexuality to evolution.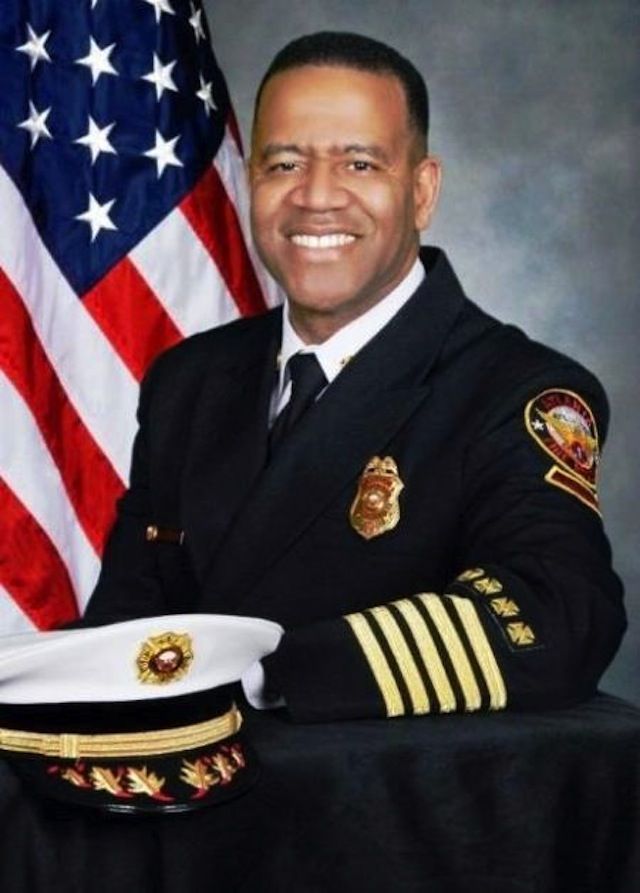 Chief Kelvin Cochran
Meet Kelvin Cochran. He was the renowned and well-respected fire chief for Atlanta, Georgia.
Another "was". Why? He was also fired, for preaching against homosexual behavior and for restoration and righteousness in Christ.
The City of Atlanta's Investigative Report into Chief Kelvin Cochran's book publishing shows that many of his command staff, and firefighters were disgusted with the views expressed in the book Who Told You That You Were Naked.
The book contained anti-gay language leading the city to open the investigation.
Cochran was fired by Mayor Kasim Reed on Tuesday.
Are you mad yet?! I was so furious, I called the city office, and I live in Torrance, CA!
Bishop Ken Adkins
Meet Bishop Ken Adkins.
A pastor and business owner based in Georgia, he has worked tirelessly with the Jacksonville, Florida community to stop a so-called "Human Rights Ordinance", which is really LGBT bullying encoded into municipal statutes.
An African-American pastor who stood up for bathroom privacy says he has been attacked personally and professionally by gay activists determined to crush his business and turn his life into "chaos."
At the third and final public hearing on the city ordinance in December, Adkins received applause when he
said

, "We live in a time that Christians need a law passed to protect them. It's crazy because we can no longer say what we believe."
This is insanity.
She is just as fed up with the homosexual lobby distorting the Civil Rights Movement for their own perverse gain.
There is no better way to put: the LBGT lobby is putting black people "in the back of the bus" all over again!
It needs to stop! Stand for truth, and stand with Black America. Enough is enough! As Martin Luther King Jr. declared: "An unjust law is no law at all."
Now comes the good news. Black ministers are reclaiming the Civil Rights Movement,
fighting to maintain their right to preach the truth
, vowing to engage in civil disobedience against the corrupted Supreme Court decision forcing the homosexual redefinition of marriage onto every American.
Check out the strong words
from Pastors Michael R. Jordan of Alabama, the same state where Rosa Parks refused to give up her front seat on the Montgomery bus line, too.
Let's stand (or sit!) with our black brothers and sisters. The injustice of LGBT bigotry must cease, and together we can ensure that we shall overcome!