So, Donald Trump is choosing Mike Pence as a running mate.
At least that's the news I have read from the conservative websites and a little dabbling from CNN.
He had a hard time keeping the news to himself.
Let's hope the pause for an announcement following the Nice France attacks will change his mind.,
Pence is not worth two pence to some critics, and for me, he was not the best choice.
Then again, this choice was not about winning over voters like me, who are not that large in the scope of electoral statistics.
Mike Pence (Gage Skidmore)
Ann Coulter predicted that the VP pick would be his first mistake.
Again, like me, Coulter is not the target audience Trump has to consider with his VP choice.
He needs to shore up concerned and fearful Evangelicals, conservatives, and libertarians very worried about Trump's track-record.
So far, those key demographics are warming up to Trump because of the Pence pick.
Influential conservatives in California have told me that they love Pence as the candidate.
Here are my initial thoughts about the Indiana Governor.
This man could not stand up to the Big Gay Hate Machine in Indiana when this reddest of red states wanted to protect the First Amendment rights of all businesses.
He has been a terrible executive for the Hoosier state, according to other sources..
He drank the Obamacare Medicaid kool-aid!
The conservative media pundits gave him a partial pass, however, because his program instituted work requirements along with Health Savings Accounts.
Seriously!
Mike Pence had thrown his hat in the ring for President. He did not last long, but at the time, he was one of the most principled, consistently conservative members of the House.
When he became governor, however, his tenacity for fiscal discipline and social conservatism faced a few more bumps. A legislator only runs an office--maybe two or three.
A governor is responsible for the entire state.
Indiana is no small commitment, and Pence had quite an act to follow: Mitch Daniels.
So, I may not think Mike Pence was the best candidate for VP.
We all know that Ann Coulter was not too thrilled.
But Trump needed to choose someone who would appeal to the unsure conservatives.
Coulter became a Trump cheerleader long ago. Trump did not want need to wind the unstrung commentariat or the populists.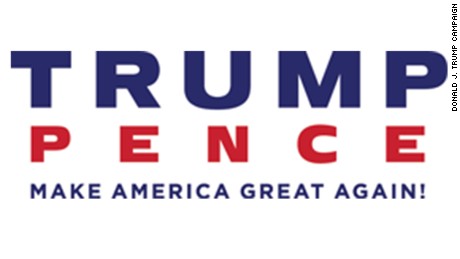 He needed to assure fiscal conservatives and social conservatives.
He needed to give some kind of calm consistency to his ticket.
He has succeeded.
Pence is the VP nom, and most people are not really talking about him.
That will work for me.