SB 10 CAN STILL BE STOPPED! Your help needed!
OPPOSE THE 1332 WAIVER THAT WOULD ALLOW ILLEGALS TO OBTAIN COVERED CALIFORNIA (Obamacare).http://www.coveredca.com/
PLEASE SEND AN EMAIL
Covered California (Obamacare) has held a Sacramento hearing and is analyzing the process of completing a federal 1332 Waiver so that illegals in California would be eligible for Covered California (Obamacare). The public's comments can be emailed to Covered California at the email address below. PLEASE SEND AN EMAIL TO EXPRESS YOUR STRONG OPPOSITION TO THE 1332 Waiver for SB 10.
State in the email that the 1332 Waiver for SB 10:
1. Would create a FINANCIAL HARDSHIP FOR CONSUMERS as California taxpayers would be forced to pay millions of dollars for the implementation of SB 10 as well as the marketing of SB 10.
2. The 1332 Waiver for SB IS NOT FEDERAL DEFICIT NEUTRAL.Covered California (Obamacare) for illegals would provide incentive for illegals to reside in California thereby COSTING MORE FEDERAL DOLLARS for incarceration, public education and social services for those illegally residing in California.
Sacramento legislators should be implementing legislation to help U.S. citizens, not illegals.
EMAIL: 1332@covered.ca.gov
We need your help to stop SB 10!
FAIR alert:
• Including illegal aliens onto California's healthcare exchange will encourage further illegal immigration to the state. California already has the highest population of illegal aliens in the country.
• California taxpayers already pay over $25.3 billion annually in costs associated with illegal immigration. Because federal law does not allow federal money to be spent on public benefits for illegal aliens, SB 10 will require California taxpayers to completely foot the bill for SB 10, costing California families even more.
• SB 10 will reduce quality and access to medical services in the state by drastically increasing demand.
• California lawmakers should prioritize the health and welfare of its citizens and legal residents instead of rewarding lawbreakers.
CALL
EMAIL YOUR OPPOSITION TO: 1332 @covered.ca.gov
CALL
SENATOR RICARDO LARA'S OFFICE AND LET HIM KNOW THAT YOU ARE TAKING ACTION TO STOP THE SB 10 1332 WAIVER!
If the 1332 federal waiver is not granted, SB 10 Health Care for Illegals - cannot be implemented.
(916) 651-4033
REPUBLICAN HALL OF SHAME
WHICH REPUBLICAN STATE LEGISLATORS VOTED IN FAVOR OF COVERED CALIFORNIA (Obamacare) FOR ILLEGALS?
SENATOR RICARDO LARA IS BOASTING THAT SB 10 PASSED WITH BIPARTISAN SUPPORT - a total of 5 Republican State Legislators Voted In Favor of SB 10.
If the California State Republican Legislators had ALL voted no in the CA State Assembly, SB 10 Health Care For Illegals, would been relegated to hold status as a 2/3 majority vote was required. In the CA State Assembly vote.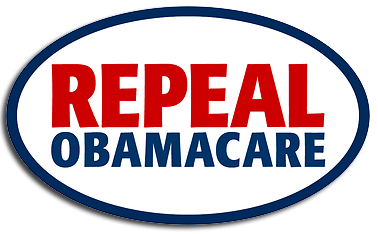 Here are the Republican HALL OF SHAME MEMBERS:
CA STATE ASSEMBLY
David Hadley of Torrance - zip code 90505 phone (916) 319-2066
Eric Linder of Corona - zip code 92880 phone (916) 319-2060
Catherine Baker of San Ramon - zip code 94583 (916) 319-2016
CA STATE SENATE
Andy Vidak (Bakersfield, Fresno) 916-651-4014
Anthony Cannella (Merced, Salinas) 916-651-4012