People should be able to do whatever they want with their property, as long as they do not infringe on the property rights of their neighbors or the basic well-being ordinances of the city at large.
These concerns are facing a new set of conflicts, however, as the Internet-based sharing economy has made it easier for individuals homeowners to rent out their homes for shorter periods of time.
Instead of discussing measured proposals to regulate these short-term rentals, the city council may opt for an outright band.
At the next Torrance City Council meeting, the city council will discuss adopting such a widespread ordinance:
| | |
| --- | --- |
| 9G. | Community Development – Adopt an ORDINANCE to Prohibit Short Term Rentals Within the City of Torrance. Expenditure: None. |
| | |
| --- | --- |
| | Recommendation of the Community Development Director that City Council: |
| | | |
| --- | --- | --- |
| | 1) | Adopt an ORDINANCE prohibiting Short Term Rentals within the City of Torrance. This ordinance is Categorically Exempt from CEQA per Guidelines section 15061(b)(3) because there is no possibility that the activity in question may have a significant effect on the environment; and |

| | | |
| --- | --- | --- |
| | 2) | Approve an Ordinance Summary for publication. |
I have looked over a the letters and other resources in the supplemental materials.
In a number of complaints, residents focused on two property owners. They were renting out rooms through Airbnb, and their ongoing use seemed to play the larger part in neighborhood disturbances in their communities.
Two homes.
Why should the rest of the homeowners in the city suffer and lose the right to offer short-term rentals because of a few bad actors?
I contacted one city official, and this person told me that even though there was no evidence of rising crime because of Airbnb, the city should not take any chances.
I disagree with this overtly, over-cautious approach.
Now, I must submit that I do not own a home here in Torrance, or elsewhere for that matter.
I also recognize the importance people place in big homes with a calm and welcoming quality of life.
However, an outright ban one what individual property owners can do with their homes is all wrong.
Other homeowners whom I have spoke with, they agree.
It's very much about private property rights. Prospective buyers do not invest in their homes, only to learn that their use of their own property will face severe limitations.
The cost to purchase a home has become prohibitively expensive in the state of California. Regulatory burdens deserve most of the blame, including bans on private firms like Airbnb. Most people rent out their rooms for revenue, in order to pay off the mortgage but also for maintenance and upkeep on the property, too.
I followed up on some of the remarks from councilmembers during the last discussion on this item (in early March).
Councilman Griffiths affirmed the need to look further into this issue.
Councilwoman Heidi Ashcraft supports a complete ban because Airbnb homes are running a business, and R-1 zones should not have businesses.
I disagree with this assessment on the matter.
What about computer programmers and engineers who run companies out of their homes? Should they be forced to close down their operations or move out of their homes, too?
Our economy is growing, Technology has opened up a new set of opportunities while removing older forms of business, including products and services.
Men and women who purchase their homes should have the freedom to use their property as they see fit, including to earn extra income through Airbnb, VRBO, other Internet business programs..
This intrusion into private property to interrupt use, sale, and revenue is wrong.
All wrong.
Bad actors need to be held accountable for disturbing the peace. Some cities reuire short-term rentals to last for at least thirty days. So, even if visitors only want to rent a house for a weekend, the owners of the property are limited to that rental for that month.
Solves a lot of problems for the community.
Another point worth discussing ...
I have noticed this consistent overarching approach to challenges and problems from the current city council.
A conflict emerges, whether in connection with urban farming or short-term rentals, and instead of dealing with the specific problems or the principal actors who caused the problems, the city council opts for all-out ordinance.
When it comes to Airbnb, some residents complain about rising noise issues or parking problems.
Other residents are fearful about the safety in their neighborhoods relating to this issue.
We recognize their concerns, but the answer is not this widespread policy.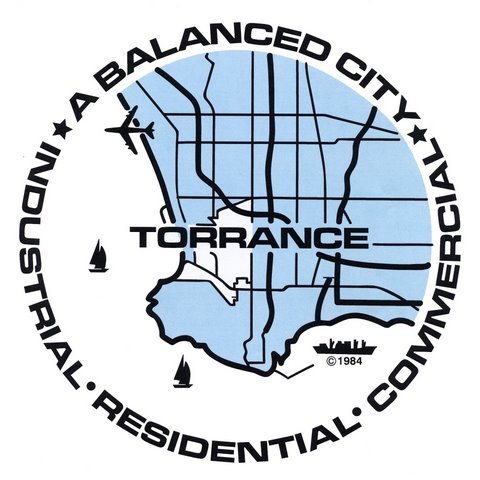 I spoke with a number of homeowners in the city. They do not support a widespread ban. They respect the quality of concerns, but support a set of regulatory schemas to ensure proper use and activity in the region.
Banning rental options will affect the ability to sell property, too!
It's time to stop the government impositions:
Garage sale permits.
The overlay on the Old Torrance district.
And now an outright ban on Airbnb?
Enough!
Please make sure to attend the June 14th Torrance City Council meeting and speaking out against this intrusion.
Contact your city council and mayor and tell them:
Back off! No Ban on Airbnb!
PATRICK J. FUREY, MAYOR
3031 Torrance Blvd., Torrance, Calif. 90503
Ph: (310) 618-2801
Fax: (310) 618-5841
Email Profile
2015 State of the City Address
HEIDI ANN ASHCRAFT, COUNCIL MEMBER
GENE BARNETT, COUNCIL MEMBER
TIM GOODRICH, COUNCIL MEMBER
MIKE GRIFFITHS, COUNCIL MEMBER
GEOFF RIZZO, COUNCIL MEMBER
KURT WEIDEMAN, COUNCIL MEMBER