Wyoming MassResistance puts up billboards across town to warn people about pornographic and LGBT children's books in public library.
At a dozen locations - publicly confronting the Library Board and the County Commission.
September 4, 2021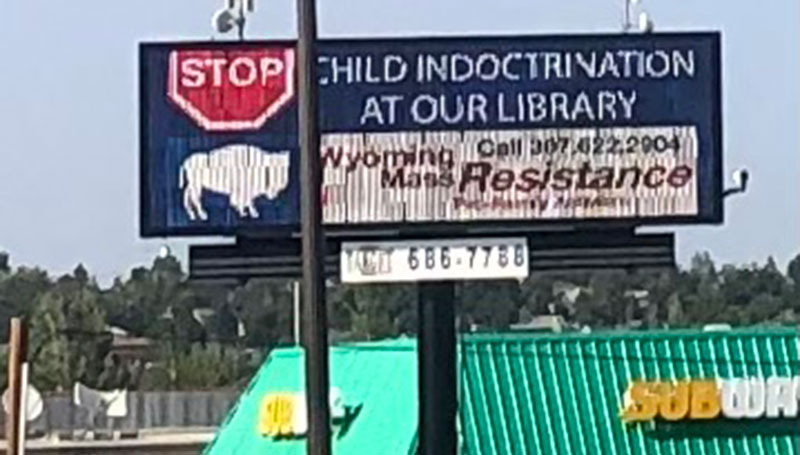 Gillette, Wyoming is located in Campbell County in the northeast part of the state, about 80 miles west of Rapid City, SD. It is home to one of the most energetic and uncompromising MassResistance chapters in America!
Sometimes billboards may be the best way to get attention! This works especially well in a small town like Gillette.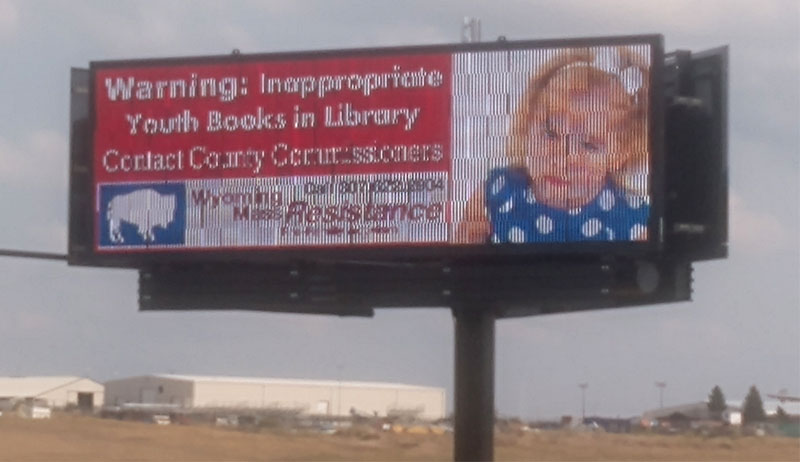 As you can see, cameras don't always pick up electronic billboards perfectly. So here are the graphics of them - what the people driving or walking by see:


Earlier this summer, people noticed that the two county public library branches had stocked the children's sections with numerous books including graphic LGBT themes and other sexually explicit – even lurid – topics, as a "transgender" magician brought in to entertain children. When parents consulted the Library Board about all this, they were treated disrespectfully. And the Campbell County Commission, which controls the Library Board, was hostile to them.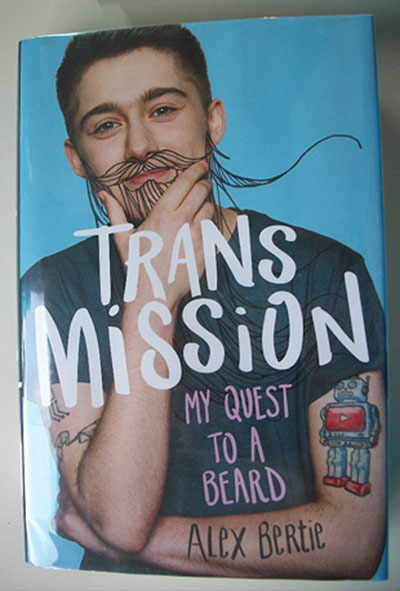 The parents organized and contacted MassResistance. The Wyoming MassResistance chapter is growing, and the battle is now on to stop these publicly funded programs that are harmful to children.
The recent Wyoming MassResistance pro-family activism on the library issue in Gillette over the last several weeks on this issue has been bold and fearless. We will be reporting more on that in upcoming posts.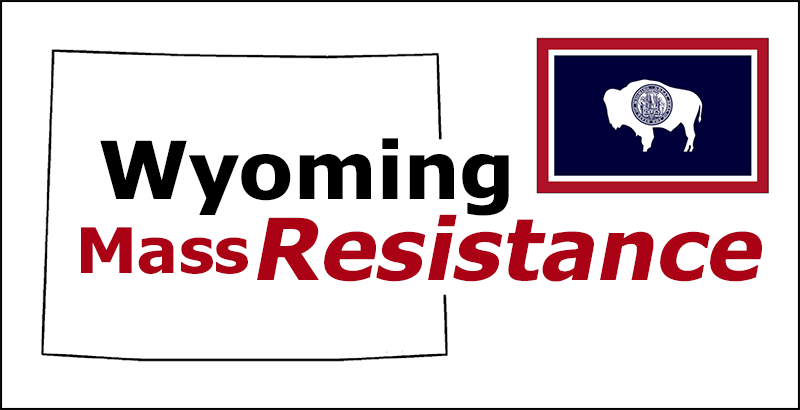 But for now, we'll report that starting several days ago, the two electronic billboard messages by Wyoming MassResistance shown above have been appearing in a dozen locations throughout the Gillette area. They will be up for about 10 days. The purpose is to wake up the community – and bring even more people into the fight. It's definitely spreading the word to the people in town!
Billboards certainly bypass the local media – which is left-wing and anti-family just about everywhere – as well as avoid the growing censorship on social media regarding these issues.
It's not the first time that a MassResistance chapter has put up a billboard – but we've never done it so widespread and aggressively.
Who paid for these? The project costs at least several hundred dollars. If this were the Left or the LGBT movement, there are plenty of rich liberals and corporations that would give them all the money they needed. But as we've all observed (and many have admitted), wealthy conservative businessmen are afraid of this kind of activism, and especially this issue. So the parents chipped in and are paying for the billboards themselves. This battle to clean up the children's libraries will go on no matter what!
Please help us continue to do our uncompromising work!
Our successes depend on people like you.
Your support will make the difference!