Local politics is getting more interesting for me as every day passes.
I was aware that the four sections of the city, West, East (Old Town), North, and South each had different interests as well as influence.
For the past week, I have listened to local leaders, activists, and official explain who the different sections see the city, and what concerns the residents.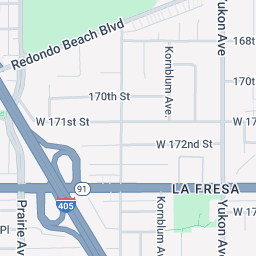 Section of North Torrance
North Torrance is most concerned with crime and public safety. There have been a rising number of criminal complaints and reports of burglaries throughout the city. Yet North Torrance is the most heavily impacted in terms of crimes. Police tend to stage watches and follow after suspicious activity in that region, in part because of the larger number of apartment complexes in that party of the city, and the transient populations which the bring with them.
South Torrance (view from Rocketship Park)
In South Torrance, a large number of established families and retirees keep an eye on the scenery, and want to make sure that the quality of life remains high. A quiet neighborhood, free of noise from surrounding industries is a major issue for these residents. At the January 27th meeting, most of the residents who complained about last year's triathlon. The residents cited the debris and spray-paint left on the streets, as well as the inconvenience of triathlon competitors asking to use homeowner's bedrooms.

West Torrance High School
In West Torrance, residents are most interested in education, and they pay attention to the school district and the school board. At least two members of the school board, Don Lee and Michael Wermers, live in West Torrance. West High has a grand tradition in that part of the city. One of the key realtors in the area offers to donate $200 for every house that she sells in that part of the city. The parents are very much involved in their high school, particularly the band. I know alumni who still meet with their peers on a frequent basis to celebrate their school and their history at West. Parents with students still enrolled in Torrance schools are very much concerned.
East (Old) Torrance
Then there's East Torrance, or Old Torrance, where history and preservation are important. A number of historical sites and the aged apartment buildings from decades ago still stand. The Pacific Railroad Bridge remains the main the symbol for the city, and just received new lighting earlier this year. The Historical Society is active not just in preserving and commemorating the city, but also its famous residents, including the recently deceased Lou Zamperini.
Forgive me if these descriptions seem superficial or general, but from as far as I can tell, these are the issues which define and animate the four constituencies in the city of Torrance.