BOSTON "STRAIGHT PRIDE" PARADE ATTRACTS FLOOD OF LUNATIC ANTIFA ATTACKERS
Part 1: The unprecedented police presence to required secure the parade route and speech area.
Barricades, over 1,000 police, even helicopter patrols
September 26, 2019
We have never seen so many police, barricades, and overall security in downtown Boston, ever, for any event. Police officers were brought in from as far away as Brockton, MA. The parade route was approximately the same as the "Gay Pride" Parade each June: from Copley Square to City Hall Plaza. At City Hall Plaza, where the parade ended, there would be speeches by the Straight Pride organization's selected speakers.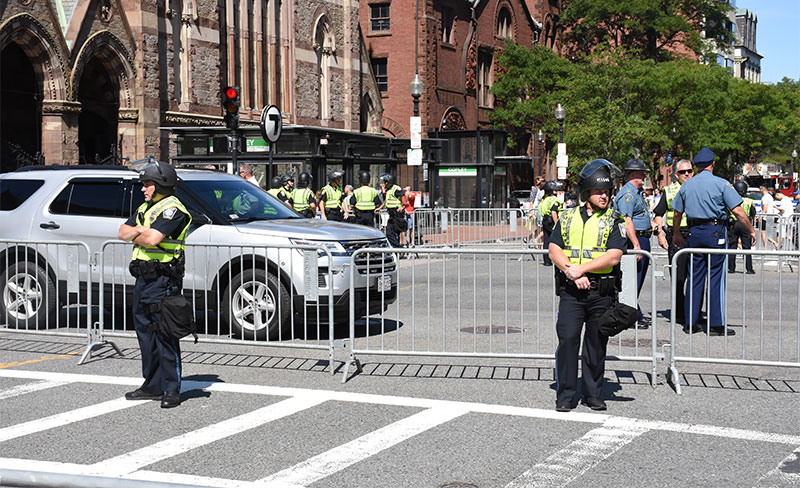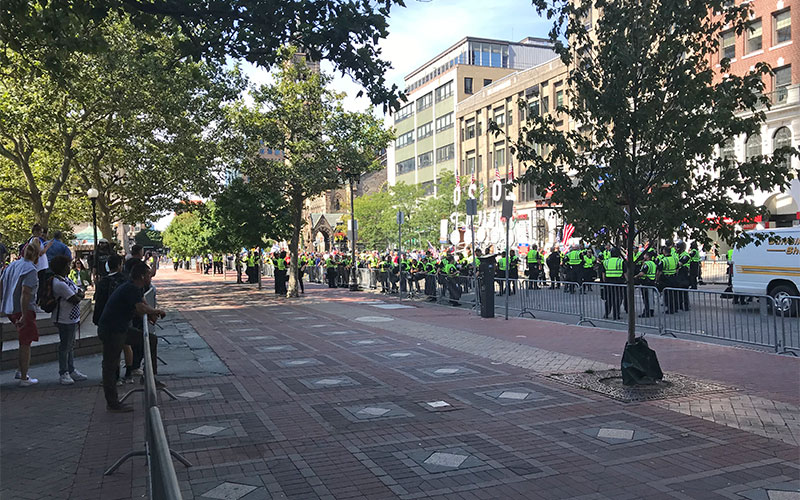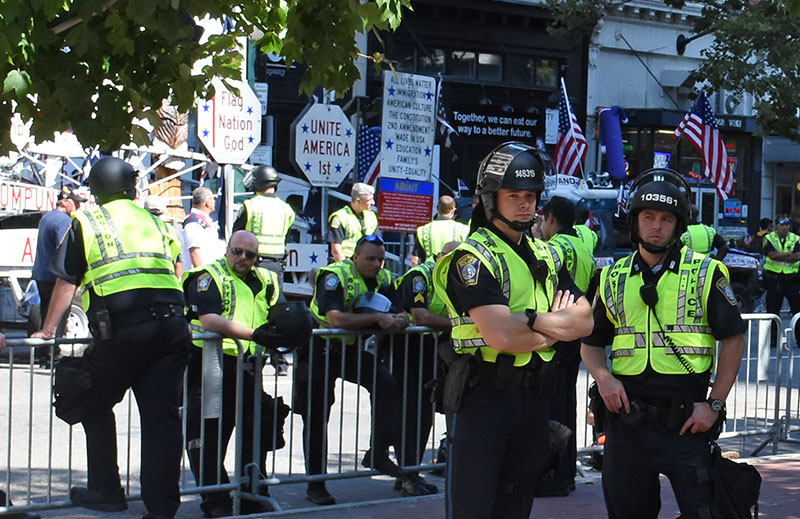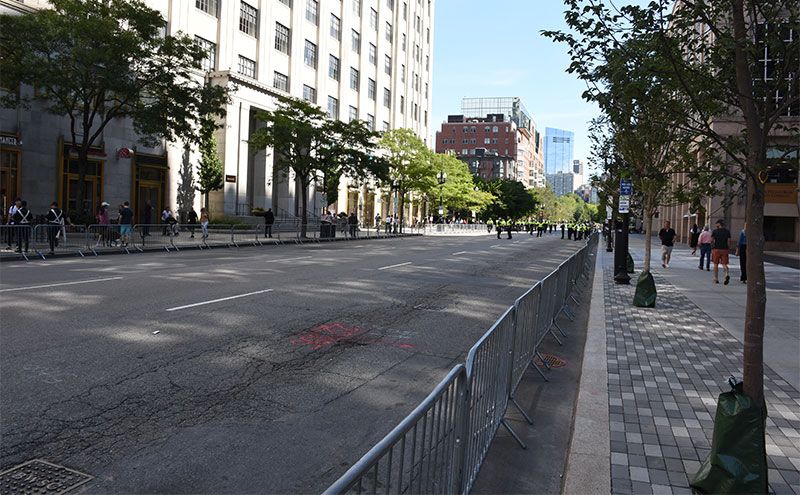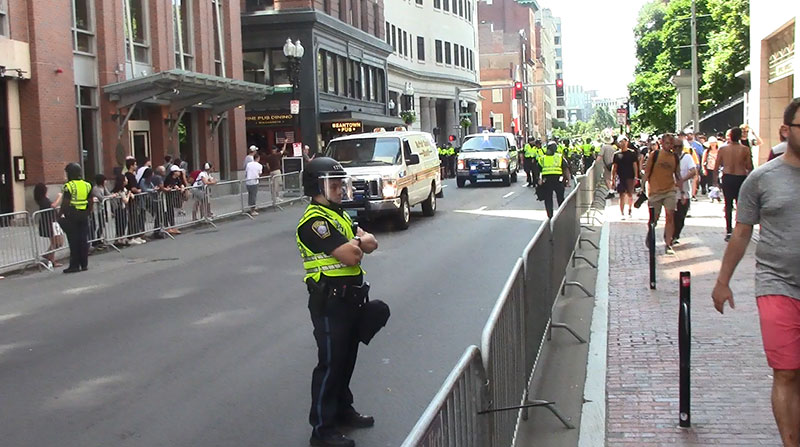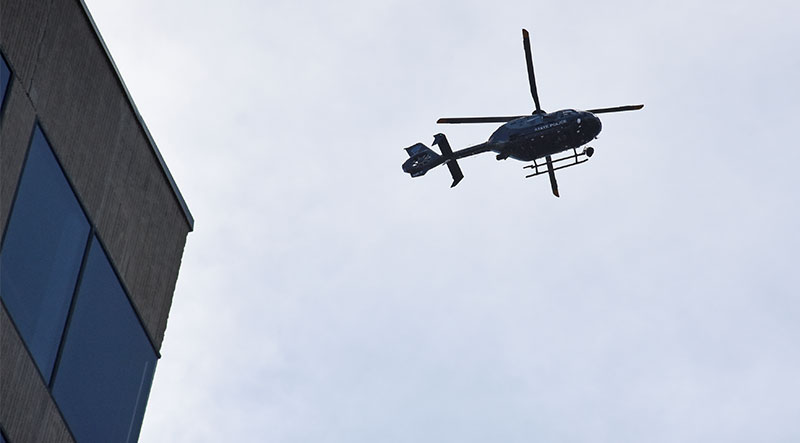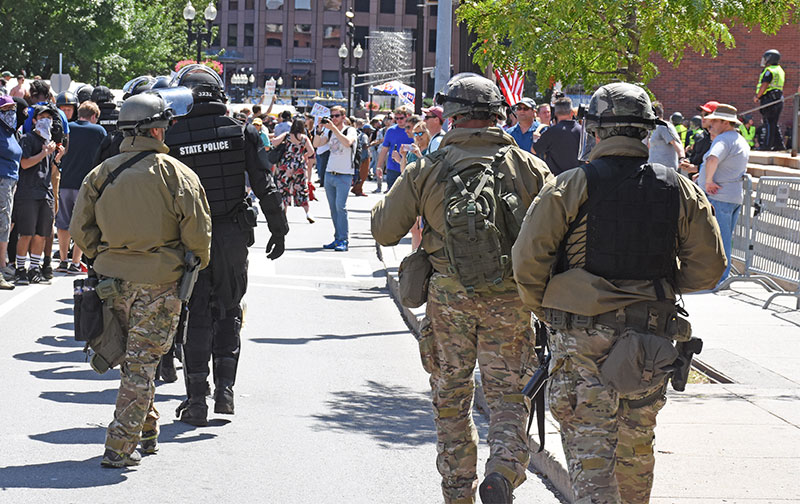 Securing City Hall Plaza
At the end of the parade route, City Hall Plaza, where the Straight Pride speeches were to take place, includes Boston City Hall and a large plaza area on three sides of it. The entire area, including City Hall, was completely barricaded and surrounded by hundreds of police. No one had ever seen anything like this!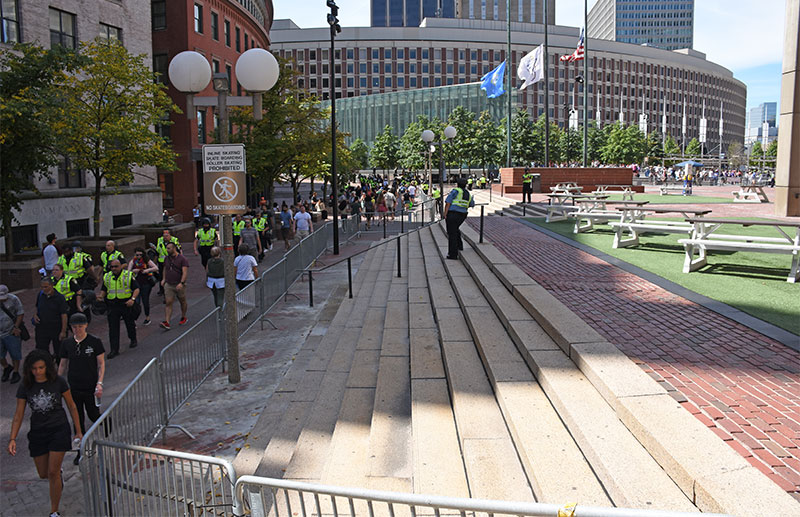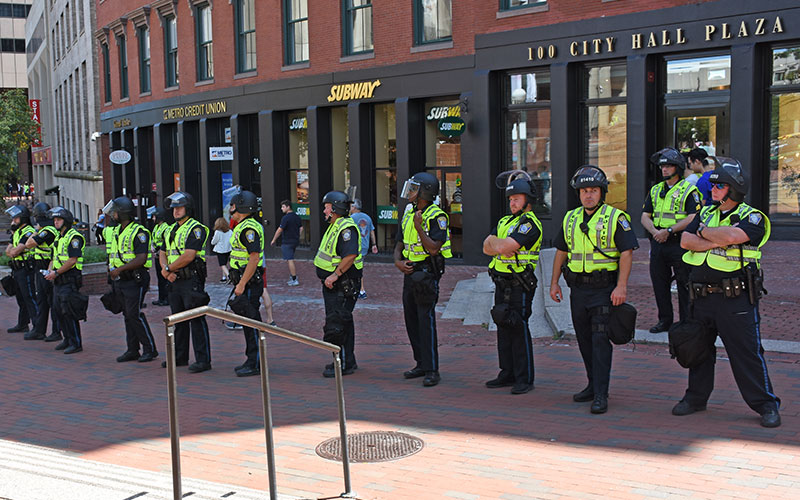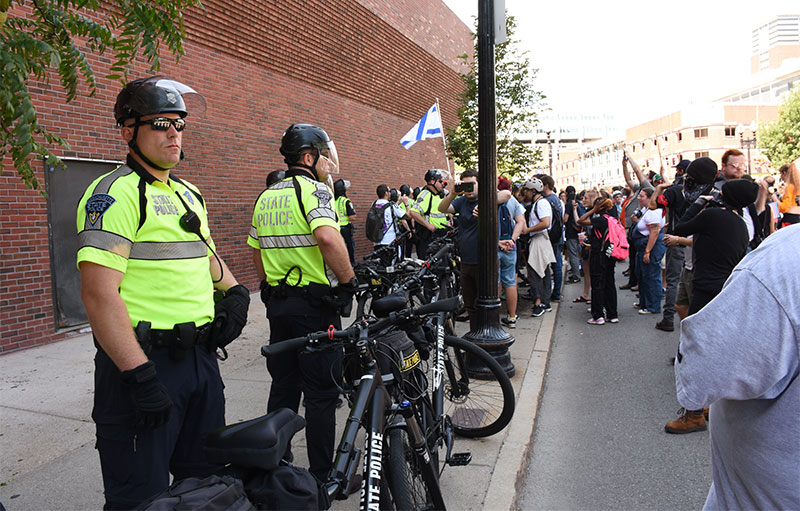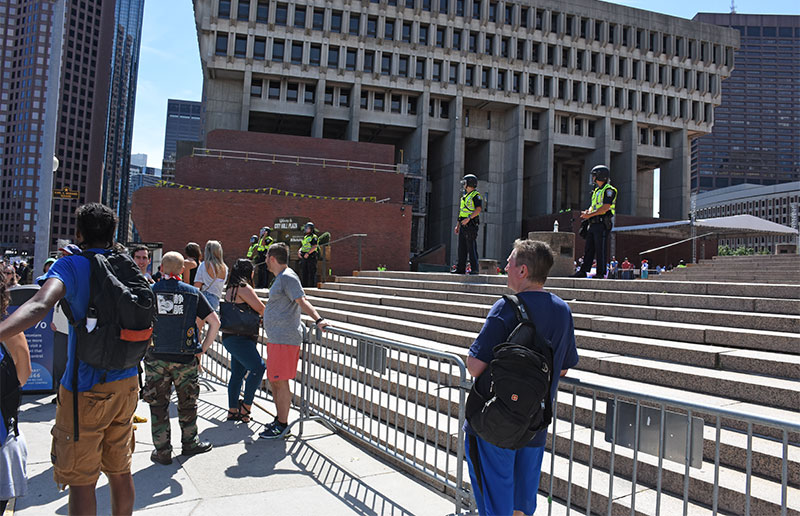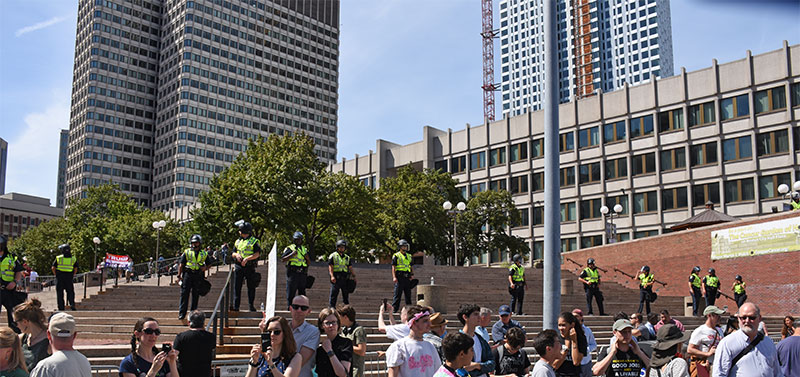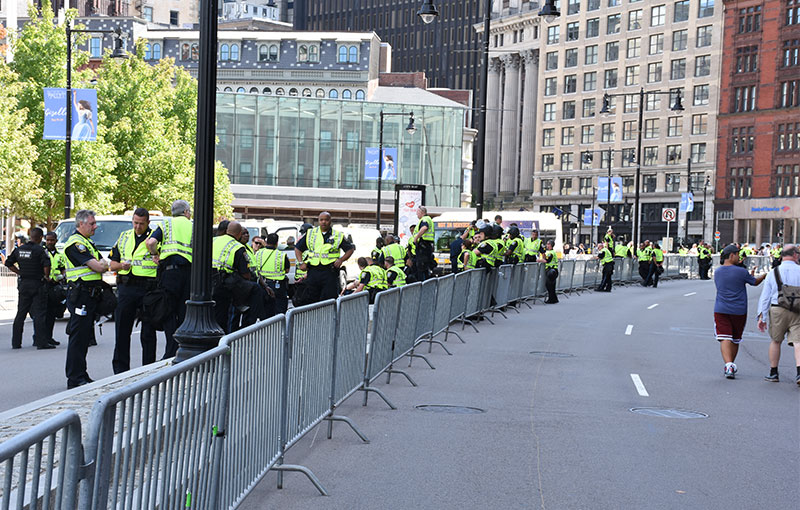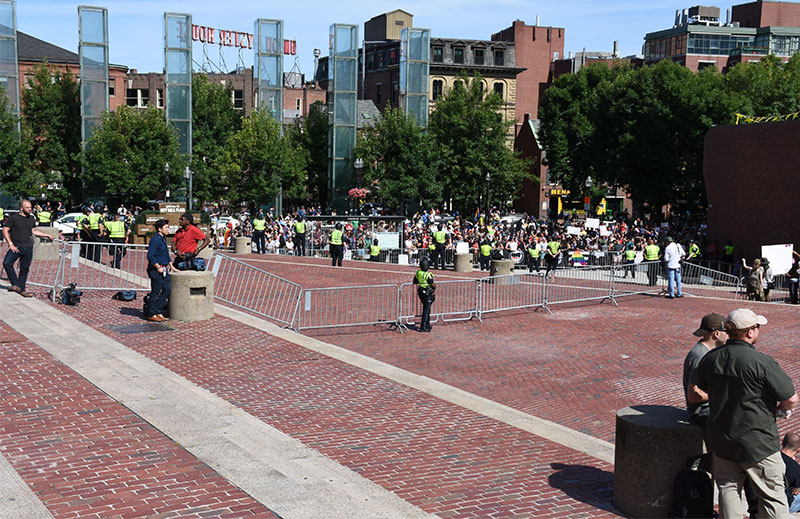 Please help us continue to do our uncompromising work!
Our successes depend on people like you.
Your support will make the difference!