MassResistance Update

Pro-family activism

"In a time of universal deceit telling the truth is a revolutionary act."
- George Orwell

Like us on
Facebook!

Follow us on
Twitter!
Just posted on the MassResistance website:
The
Teens4Truth Conference,
held at the Southwestern Baptist Theological Seminary in Ft. Worth, TX and sponsored by Texas MassResistance was a huge success.
We've posted the first seven presentations.
More to come!
Watch the latest two videos from the conference:
* Sex-proofing your kids: Preparing them for the minefields of today's society.
How do you keep the radical sexuality and LGBT agendas from affecting your kids? Probably the most frightening part of parenting is that we know so little about what's being pushed at our children sexually - from all directions. Here's how to deal with it. It's one of the best talks ever on this subject!
Dr. Lisa Nolland, sexuality researcher from the UK
* Understanding the "gender vs gender identity" agenda targeting young children
A former public school teacher gives a chilling, in-depth account of how the transgender agenda is targeting young children -- and what she is doing to counter it.
Ellie Klipp, former school teacher; author of children's book, "I Don't Have to Choose."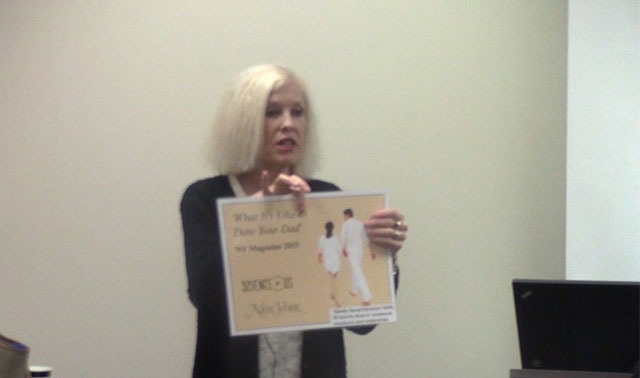 Dr. Lisa Nolland, from the UK, describes some of the perversions being
introduced to kids -- that most parents know nothing about.
And more are on the way!

---



Help us continue our work!

MassResistance fights to protect parents and families across America and overseas from the radical agendas. We depend on people like you for financial support.
Help us continue our critical work. Donate to MassResistance