Another important local election is approaching for LA area residents, the LAUSD School District run-offs for those seats where no candidate received an outright majority of votes.
District Seven, which stretches from South Los Angeles to San Pedro, has two very different candidates fighting.
The incumbent, Richard Vladovic, is taking some well-deserved criticism for the poor leadership of the second largest district in the country.
Even the Daily Breeze could not refrain from criticizing, yet the paper still endorsed him. From the first round of voting in early March, the Torrance-based paper issued the following tepid endorsement:
Richard Vladovic "Vlad"
RICHARD VLADOVIC IN DISTRICT 7 (2-13-15)
Richard Vladovic, who has been board president in an era of dysfunction, doesn't really deserve a third term representing the district that runs from South Central L.A. to San Pedro. But his two challengers are unimpressive or out of step.
What difference does it make if Vlad's challengers are not the same, or even as experienced (in the paper's estimation) as the incumbent? Little experience would be a welcome change of pace compared the experience dysfunction and corruption of the current leadership.
Constituents should be turned off by the Vladovic campaign's failure to respond to the editorial board's requests for an interview. This is right in line with his general refusal to engage the press (and, by extension, the public).
So, he doesn't talk to the press, nor to public? Local leaders in the Gardena area have shared with me that Vlad refuses to attend town halls in that city, too. He does not think that he has to listen to anyone? Why should anyone vote for him, then?
Lydia Gutierrez
Vote for Vladovic, reluctantly.
For the May 19th run-off, the Daily Breeze
chose to endorse Vlad again
:
It's too bad that stronger opponents didn't step up to challenge Richard Vladovic in the district that runs from South Central L.A. to San Pedro. Vladovic has a bad reputation with district colleagues, who consider the board president high-handed. And he makes too little effort to engage the press and public, his campaign failing to respond to our requests for an interview.
He still won't talk to the press. He is still a bad leader. Allegations of cronyism and corruption dog his tenure. Yet the paper sides with the status quo.
But opponent Lydia Gutierrez, a teacher who finished second in the primary, fails to enunciate a clear grasp of policy issues and takes a disappointing stand for an educator by telling the editorial board she views evolution only as one "theory."
That appraisal is patently untrue. She is a teacher, humanitarian, and financier with engineering experience. She has read up on education policy, a staunch and well-informed opponent of Common Core, which has reached national unpopularity even in liberal states like New York. By the way, what difference does it make whether she regards evolution as a theory? That last line is a lame excuse to depict Gutierrez as some out-of-touch fanatic, when in reality LAUSD School Board, especially Vlad, are not just out of touch, but out of morals and ethics.
We recommend a vote for Vladovic, without enthusiasm.
I recommend a vote for Lydia Gutierrez, without reserve and with great enthusiasm. On May 19th, vote for Lydia for LAUSD School Board, District Seven.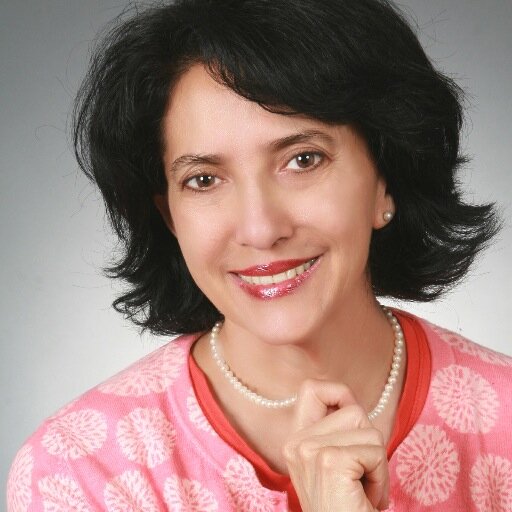 Lydia Gutierrez