After spending lengthy efforts researching the history (and slow decline) of the California Republican Party's Congressional delegation, another set of questions emerged:
Who represented Torrance in the House of Representatives during these trends?
I am well aware of Congresswoman Jane Harman's tenure, from 1992 (dubbed "The Year of the Woman" by leading Democratic advocates), interrupted with moderate Republican Steve Kuykendall's one-term stint when Harman ran for governor in 1998 (and lost). For those two years, the former Rancho Palos Verdes mayor gave the South Bay GOP a brief taste of influence, since Kuykendall defeated LA City Councilwoman Janice Hahn by the slimmest of margins in 19998, then lost the seat by the same to a returning and resurgent Harman in 2000).
Looking back over the previous decades of Congressional representation in the South Bay, and particularly for Torrance, CA, I found some surprising information, as well as prior trends which reflect today's outcomes and demographics.
Google searches alone did not turn up a great deal of information, until I located this site
From the Daily Kos
In the 1970s, Torrance was divided into three separate Congressional districts.
Voters and local (conservative) activists complained about the 2011 redistricting that divided Torrance into two. How about three?

In this map, the light blue portion hugging the Santa Monica Bay was the 27th Congressional District, represented by two different Republicans!
Yes, there was a time in Torrance's political history, and not that long ago, when Republicans had clear and convincing influence in the South Bay, particularly the Beach Cities and West Torrance.
District 27 (from Wikipedia): (West Torrance)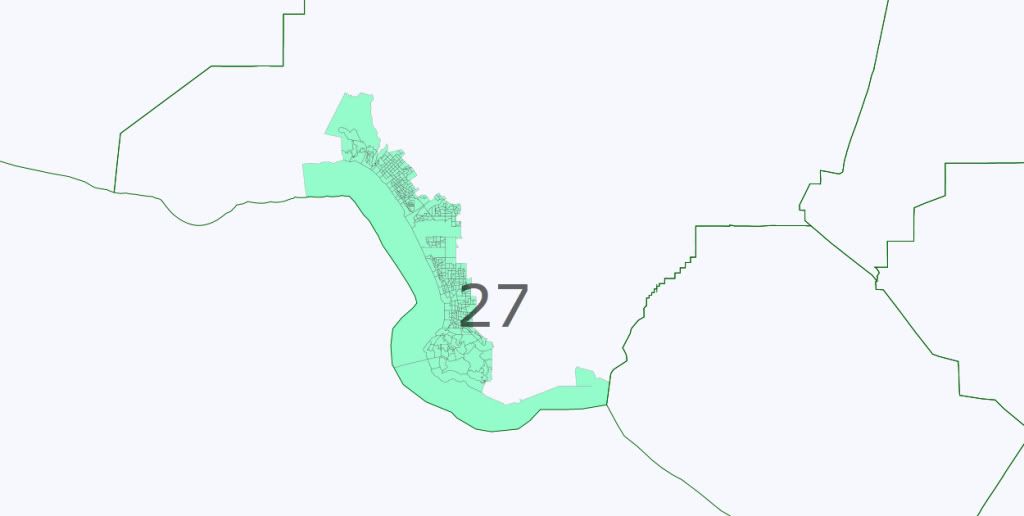 CD-27 (which includes much of today's CD-33)
Imagine the following line-up of politicians. . .
Alphonzo Bell
Alphonzo Bell
Then there was Alphonzo Bell, Jr.,
one of the most liberal Republicans in Congress
, thus granting the moderate edge which South Bay politics has maintained to this day.
For historical perspective, liberal in the 1970s meant supporting civil rights (and the government expansions which accompanied it under Democratic administrations).
Bell served as California Republican National Committee Member and Central Committee Chairman, too.
Serving briefly in the 27th district in the mid 1970s, Bell ran for the US Senate in 1976, opening up his seat to conservative Republican Bob Dornan.
Bob Dornan
Bob Dornan
I had suspected that this firebrand, who would outdo the "right-wing" stereotypes and unfittingly fit all the liberal stereotypes which unfairly malign Tea Party conservatives today.
Brash, abrasive to a fault, bombastic to the point of embarrassment (depending on your political views), Bob Dornan the entertainer and radio host loved to pick fights and call his fellow Congressional members names.
Despite his over the top rhetoric, Dornan was a
reliable conservative vote
, who to this day hosts radio shows and defends socially conservative causes.
During his tenure in the CD-27, He was consider too extreme for the South Bay, enough that in his last election victory in the South Bay, before carpet-bagging to Orange County, Retired Republican Rep Al Bell endorsed the Democratic challenger in 1980, who was the son of Hollywood Legend Gregory Peck.
Ouch! So, South Bay conservatives, Republicans abandoning their party stand-bearers to back Democrats is not a new phenomenon in the South Bay.
Dornan's fiery rhetoric took off during his Orange County tenure, including his attack against then President Clinton,
that he had aided the enemy
(Vietnam, etc) when he had avoided the draft.
For added controversy, detractors published a 120 page book of Dornan's many off color remarks:
Wow! South Bay (and West Torrance) politics was interesting to say the least.
District 31 (North Torrance)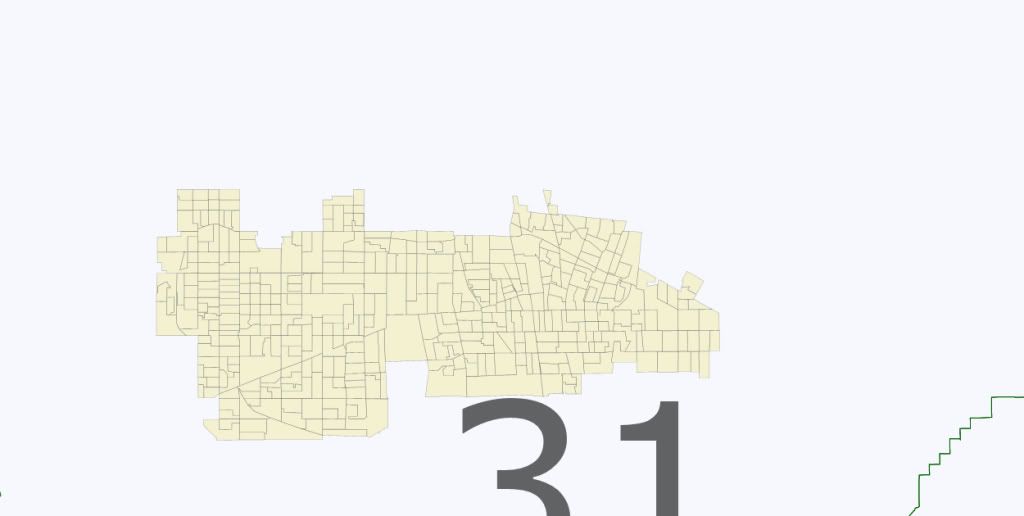 North Torrance
This district was heavily Democratic then, as it is now.
Here are the representatives of the North Torrance district in the 1970s:
Charles Wilson represented the heavily Democratic district until losing a primary fight in 1980.
Considered one of Congress's "Bad Boys", Wilson was
censured and reprimanded
for graft and corruption, one of very few to endure such indictment on the floor of the House of Representatives.
A far-left politician
while in Congress, Mervyn Dymally pushed out Wilson because of the latter's censorious conduct. After serving in Congress, he returned to the state Assembly, until he was also edged out in a primary, by later-to-be convicted felon Roderick Wright
District 32 (East Torrance)
Then and now, East Torrance was also heavily Democratic.
Here is the representative of the region during the 1970s: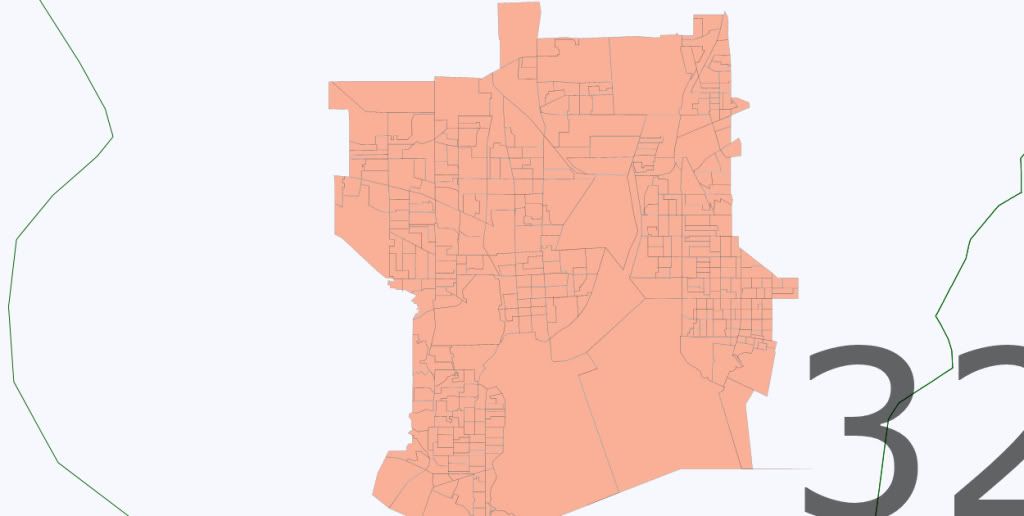 East Torrance
Anderson served as Lieutenant Governor during Pat Brown's tenure and ordered the National Guard into Los Angeles during the Watts Riots.
The 105 Freeway is named after Glenn Anderson, although most commuters dispense with the name. Forced out of his committee chairmanship because of his age, Anderson chose not to seek reelection in 1992, when at that point he was representing a more liberal, Long Beach centered constituency, far away from South Bay politics.
Recapping the represented for Torrance in the 1970s, we find that Democratic politics then and now were deeply entrenched in the working-class, more ethnic sections of the city (North and East), while the western part of the city aligned with the Beach Cities and more fiscal prudence. Republicans maintained a strong presence in Torrance even into the 1980s, but in the 1970s, the clash of liberal vs. conservative was a dramatic constant, defined by the fiery (and inspiring) vigor and venom of Bob Dornan, who scared the most ardent of liberals (like crockumentarian
Michael Moore
and the media talking points of Daily Beast, et al.)